What type of Monitor should I get for gaming?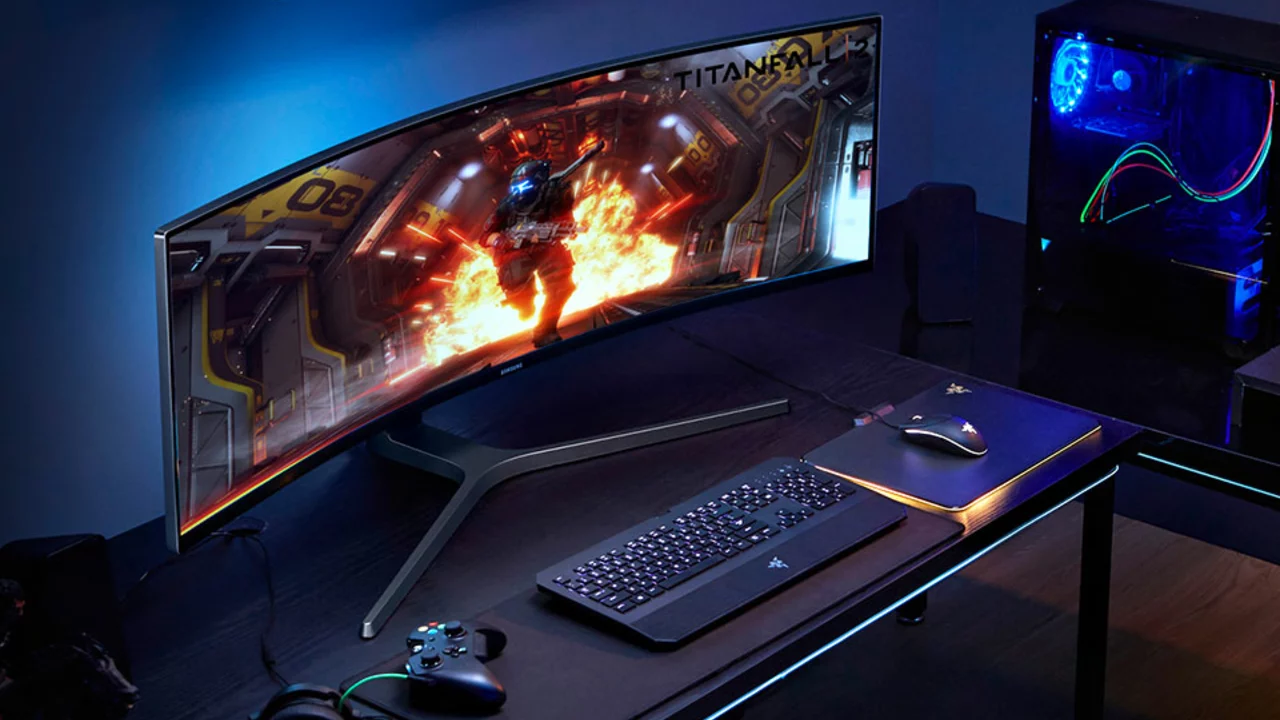 Jul, 22 2023
Understanding Your Gaming Needs
Before we dive into the different types of gaming monitors available in the market, it's crucial to understand your specific gaming needs. Do you play high-speed, competitive games where every millisecond matters, or are you more into visually stunning single-player adventures? The type of games you play will significantly impact the kind of monitor that will suit you best. Consider factors like the resolution, refresh rate, and response time that would enhance your gaming experience. Remember, the most expensive monitor isn't necessarily the best for you; it's all about matching your monitor to your gaming style and needs.
Learning the Basics: Resolution, Refresh Rate, and Response Time
This section will delve into the primary specifications you should pay attention to when choosing a gaming monitor: resolution, refresh rate, and response time. The resolution refers to the number of pixels displayed on the screen and directly influences the clarity and detail of the image. The refresh rate, measured in Hertz (Hz), reflects how many times the monitor can refresh the displayed image per second, and a higher rate means smoother and more fluid visuals. Meanwhile, the response time indicates how quickly a pixel can change colors, with faster times reducing motion blur. Understanding these basics will help you make an informed decision.
High-Resolution Gaming Monitors
Now, if you're a gamer who values breathtaking visuals and detailed graphics, high-resolution monitors are the way to go. These monitors, like 4K and 1440p displays, provide stunning image quality, making them perfect for immersive single-player games. However, do keep in mind that you'll need a robust gaming PC to run games at these high resolutions. Also, these monitors tend to have a lower refresh rate compared to their lower-resolution counterparts.
High Refresh Rate Gaming Monitors
For competitive gamers, a high refresh rate is key to ensuring smooth gameplay and giving you the upper hand in fast-paced games. Monitors with a refresh rate of 144Hz, 240Hz, or even 360Hz can provide this advantage. However, remember that your PC's frame rate should match your monitor's refresh rate to fully benefit from this feature. While these monitors might not offer the highest resolution, the smoothness and responsiveness they provide are unmatched.
Fast Response Time Gaming Monitors
Another critical aspect for competitive gamers is the monitor's response time. A lower response time means less motion blur and ghosting, allowing for a cleaner and sharper image during fast-paced sequences. Monitors with a 1ms response time are ideal for gamers who want the most responsive experience. However, these monitors often use TN panels, which don't have the best color accuracy and viewing angles.
Panel Type: TN, VA, or IPS?
The type of panel used in a monitor can significantly affect its performance and image quality. TN panels offer the fastest response times but suffer from poor viewing angles and color reproduction. VA panels have better color accuracy and contrast ratios but slower response times. Meanwhile, IPS panels strike a good balance between color accuracy, viewing angles, and response times, but they are usually more expensive. Considering the panel type is crucial in finding the right balance between performance and image quality for your gaming needs.
Gaming Monitors with Adaptive Sync Technology
Adaptive Sync Technology, like FreeSync or G-Sync, can dramatically enhance your gaming experience. These technologies sync the monitor's refresh rate with the GPU's frame rate to eliminate screen tearing and stuttering, providing a smoother and more immersive gaming experience. Remember, though, that G-Sync monitors only work with Nvidia GPUs, while FreeSync monitors are compatible with AMD GPUs.
Choosing the Right Size and Aspect Ratio
The size of your gaming monitor and its aspect ratio can also impact your gaming experience. Larger monitors provide a more immersive experience, but make sure you have enough space on your desk. The aspect ratio, on the other hand, determines the width and height of the screen. A 16:9 ratio is standard for most games, but ultra-wide 21:9 monitors can provide a more immersive gaming experience, especially for racing and simulation games.
Making the Final Decision
In conclusion, choosing the right gaming monitor comes down to understanding your gaming needs and preferences. High-resolution monitors are ideal for gamers who appreciate detailed visuals, while high refresh rate and low response time monitors are perfect for competitive gaming. Also, consider the panel type, whether you need Adaptive Sync technology, and the suitable size and aspect ratio for your setup. Take your time, do your research, and you'll find a monitor that will elevate your gaming experience to a whole new level.